Tourist attractions in Halong Bay
Halong is a world of its own with tons of gorgeous places that will "wow" you immediately. However, a wise traveler would quickly spot the hype that media created about a list of easiest accessible destinations which have been exploited for tourism purpose for decades. For first comers who want to travel in a conventional way to get a general taste of the bay, here are the list of places to go.
Since the following destinations are tourist attractions,expectation shouldn't be set too high like if you long for a getaway to immerse in complete seclusion, be prepared to be disappointed. In peak seasons, you might find yourself sandwiched for the whole time walking through the caves, or sunk into the beach of sea water and also thousands of half-naked people.
Prefer an hassle-free adventurous expedition in luxury to explore the bays? Read more at Unique Itinerary into Halong – Lan Ha Bays
Caves
Caves are marked with blue camera icons in the map.
Those underground spaces are formed by numerous geological processes. There are 4 grotto and caves that were discovered and made accessible for tourists: Heaven Grotto (Động Thiên Cung), Pole Head Cave (Hang Đầu Gỗ), Surprise Cave (Hang Sung Sot) and Heaven Landscape Cave (Hang Thien Canh Son). Since they have quite similar characteristics, you don't neccessarily visit all but spend time for other destinations. Heaven Grotto and Pole Head Cave are close to each other so if you are a cave-lover, consider visiting both in your trip.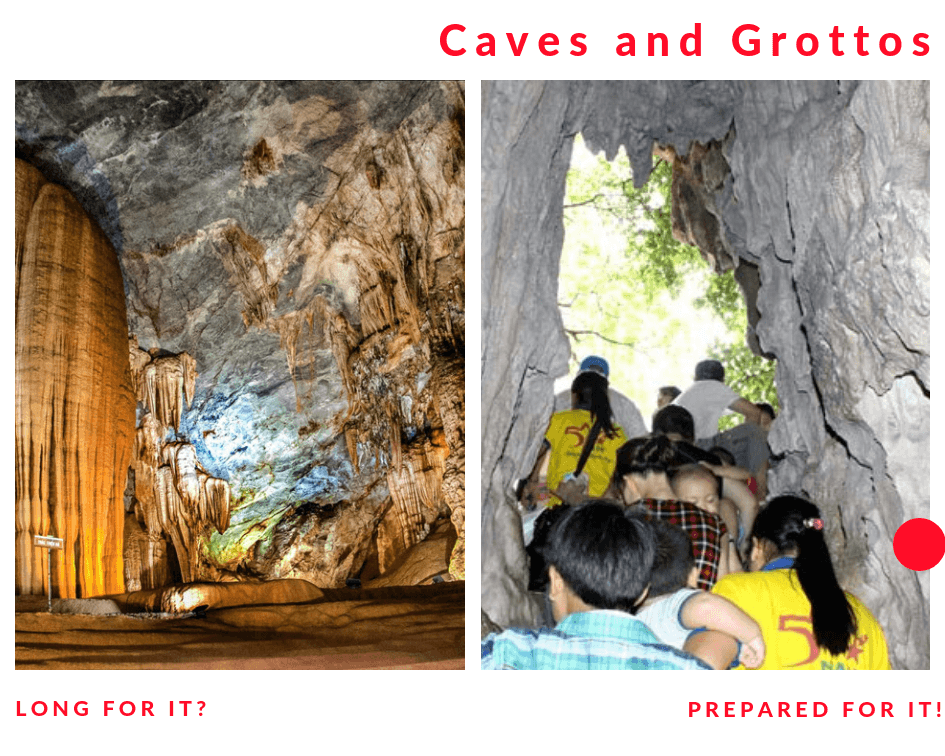 Island
The 3 islands are marked with purple swimming icons: Titov Island, Quan Lan Island, Co To Island. You can go swimming and trekking in Titov.
Fishing villages
There are 2 traditional fishing villages you can go visit: Cua Van and Vung Vieng. I personally find Cua Van village more beautiful. Those villages are marked as orange icons in the interactive map above.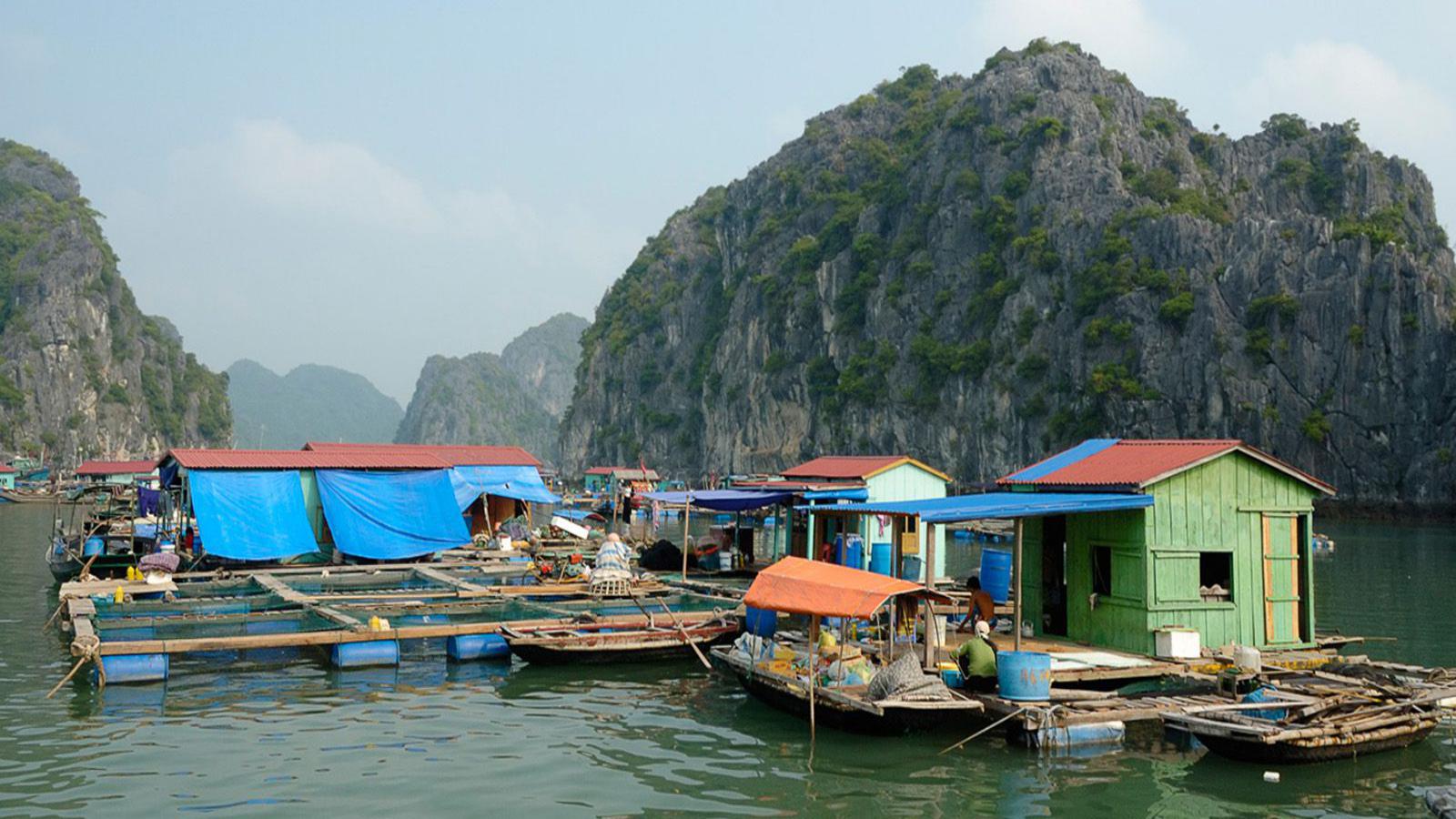 Theme park
The Sun World Park (yellow icon) is a good place to come and have fun with your friends and families. The Sun World Park is at the purple icon.
Local seafood market
Halong seafood market is in the mainland. This is the focal point for both businesspeople and local vendors to trade fresh seafood.
Poem mountain
It's close to the local seafood market so you can spend some time to have a look at the mountain and go buy some fresh seafood afterward. The mountain is marked as brown icon.
Enjoy your trip!