Best time to travel to Halong Bay
When is the best time for you to travel to Halong Bay? That's a dificult to be honest because I don't know what sort of thing you hope to be doing. One thing I know for sure is that to pick the time to travel would make or break your entire trip.
Local tourists and foreign tourists have different interests and requirements, due to working culture and the intervention of traditional holidays. But here are a couple things you need to know to make up your mind.
December – January: Suitable for cold weather lovers
By cold weather lovers, I mean mostly foreigners; the Vietnamese love cold weather too but the love is usually in the sense of holding hands, in the smokey sweet potatoes on the sidewalk stalls.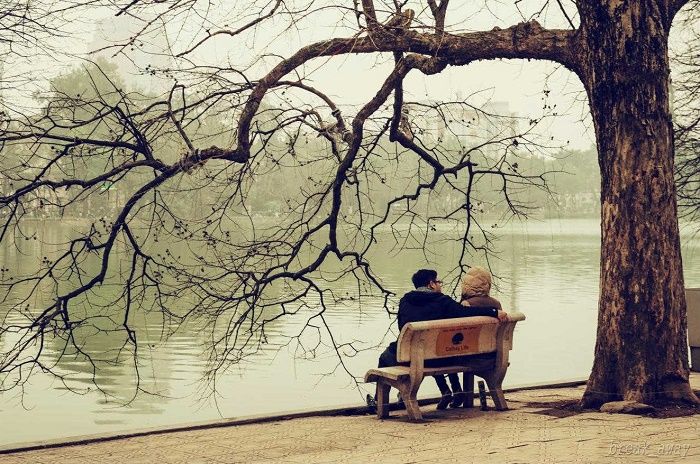 In a nutshell, the Vietnamese do not technically love the coldness itself but the romance that blossoms among people in the coldness. And a bay is indeed not a perfect scenery for such romance.
In contrast, people from the temperate zones like America, Japan and Australia enjoy Vietnam winter because 22°C is nothing compared to the freezing cold winter in their countries. Those refugees from the cold come to Vietnam and have so much fun in Halong Bay and Lan Ha Bay wearing just T-shirts and shorts.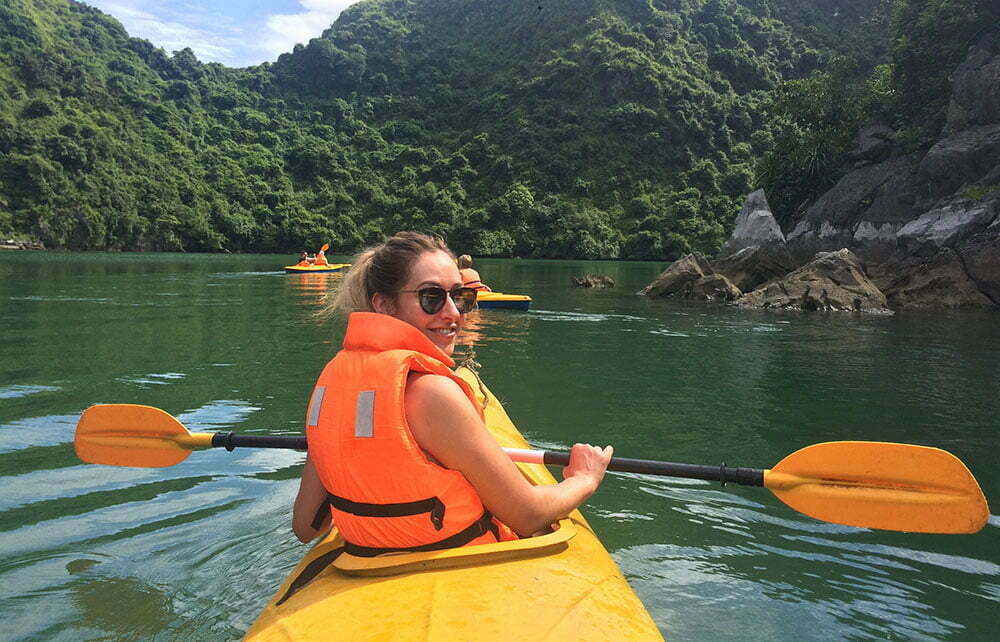 Cruising through Halong – Lan Ha Bay this season is just a great experience, when people can be relaxed all day long and join all the activities without worrying about the storms, or the unbearable heat that can cause such body discomfort. Still, it is best tp come prepared with some warm clothes, just in case.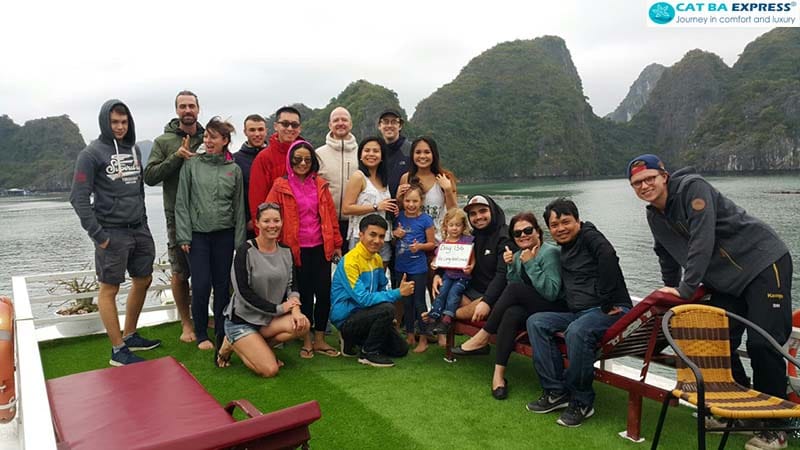 February – May: Family reunions
This is low season who Vietnamese people because there are Tet holiday and many other traditional holidays occurring at the beginning of the Lunar Year.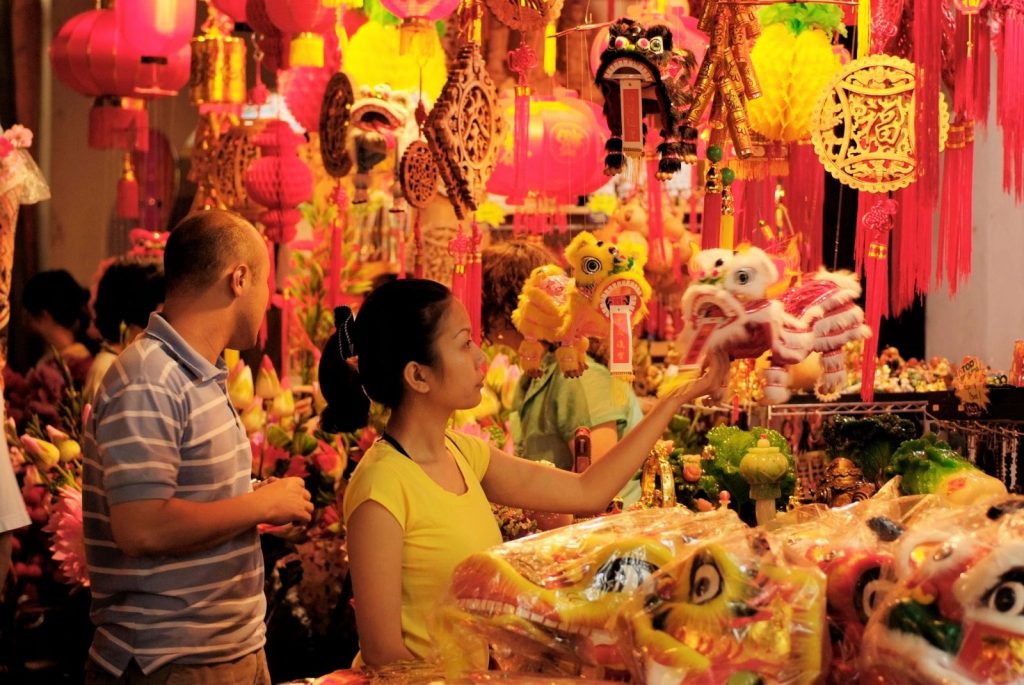 Tet holiday is the biggest holiday of the year (usually misleadingly referred to as Chinese New Year) when families unite and celebrate the holiday together. It is as important as Christmas in Western culture but lasts for longer and consists of many more rituals and customs. Therefore it's the low season for Vietnamese tourists.
Yet, there's the transition from spring to summer which turns the bay into a heaven. One thing that might influence your trip is sometimes it can be foggy. Your view  of the scenery could be limited but it's not very common so don't worry too much.
June – July: Students' summer vacation
This is the hottest and most humid time of the year in the North – 30°C on average, with a peak at 40°C. Therefore Vietnamese people flock to the beaches and coastal resorts to escape the heat in the center of the cities.
Another reason why July and August is peak season is that this is when Vietnamese students take their summer vacation. Group trips and multi-generational travel are now the top trend in Vietnam. Meanwhile, it is often considered a low season for international travelers.
In this season, outdoor activities are multitudinous: exploring caves and grottos, cruising, kayaking, snorkeling and swimming. The weather is very nice that the splendor of sunset make you wish you could stay for the rest of your life.
The drawback of travelling at this time of the year is that tickets and service price will be hugely raised. It is hard to find a suitable tour for a family trip. Last but not least, it's high season for storms so the earlier you book everything, the more risk you run of everything being cancelled due to bad weather.
August – September: Back to school
The climate is more gentle with the lower temperature. The sweltering heat is replaced by the cool weather signaling an upcoming fall. Light winds blow more frequently creating cool and pleasant feeling.
It's also school time for students and pupils so Vietnamese young people would not travel and neither do Vietnamese parents. At this time, the sky is clear and the temperature is around 33°C on average. Perfect for foreign tourist to hit the water on a cruise.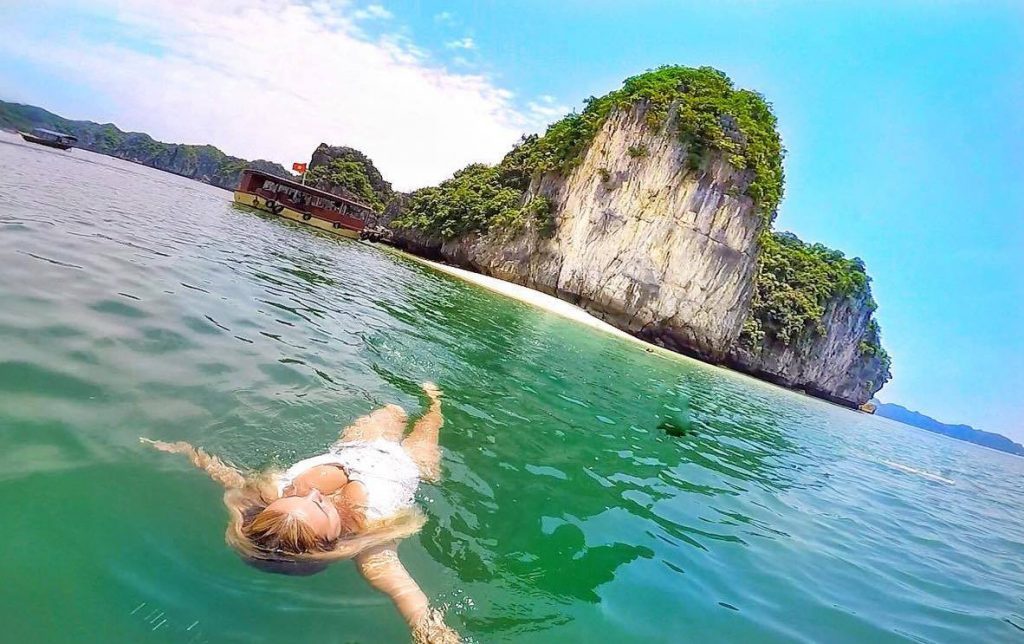 October – December: Peaceful and unhurried daily life
At this time of the year, weather is pretty  people-friendly so the need to travel among Vietnamese people is not so high. The average temperature is 19°C so Vietnamese people are happy to stay in cities, working nine-to-five and relaxing in places of recreation on weekends instead of leaving town.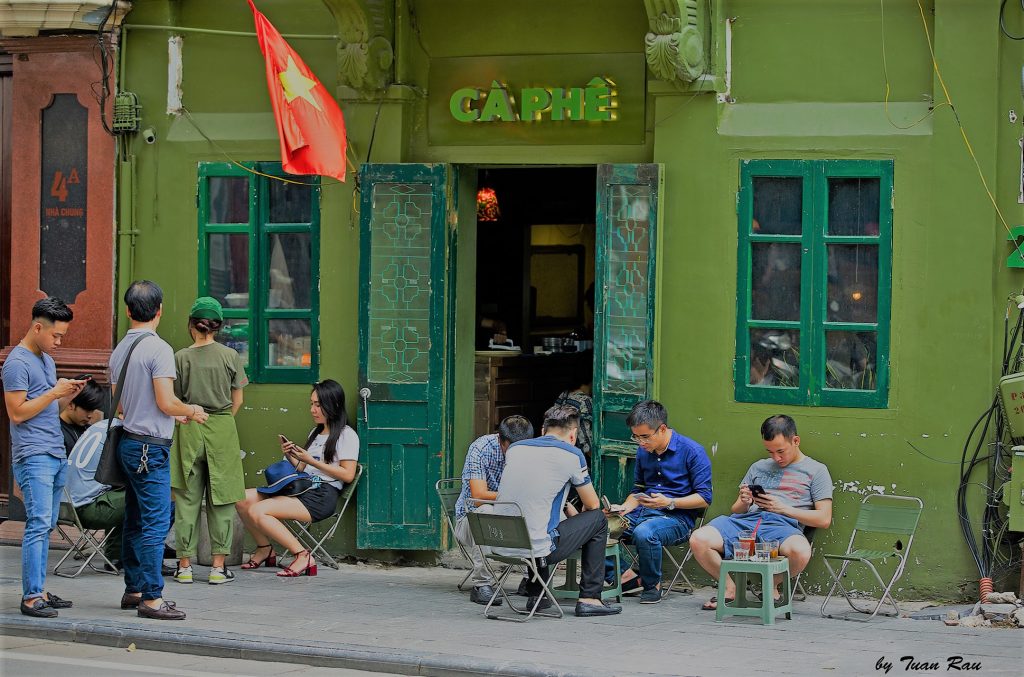 It's also high time for end of term tests in universities so youngsters are desperately cramming up their subjects. Therefore, it is the time when you can see the least Vietnamese tourists in Halong Bay.
Wait a moment though, the weather is cooler and more pleasant than the previous period. Cool, fresh breezes blow more frequently, which attract a lot of international travelers. If you crave for a period of peace and quiet in order to take stock of your life, this is an ideal time to visit.
Enjoy your trip!