Most beautiful beaches in Halong
White sand beach of Halong with azure water, fresh air and wind flowing through your hair are definitely the masterpieces of mother nature. If you don't go to any of the following 7 beaches, you miss out already such a huge pleasure of traveling. And if so, it is pretty lame to say that you know Halong!
1. Tuan Chau beach
Tuan Chau Beach is artificial, stretching over 3 kilometers long with white smooth sand and yellow sunshine the whole summer. Visiting Tuan Chau, you would never have to worry about your accommodation with more than 400 rooms of international standard at your service: private villa, luxury resort, or high-end hotel.
 2. Titop beach
Ti Top island is located about 14 kilometers to the east of Bai Chay tourist harbor. It has a beach that is shaped like a crescent moon and known for its tranquillity and beautiful still blue waters. The sands of the beach have been dyed white by the ocean's surf creating a perfect picture of paradise.
 3. Ngoc Vung beach
Ngoc Vung, or Gem Island, is a pretty site sitting between the Net Islet and Phuong Hoang (Phoenix) Island, in the Van Don District. Being a soil island with the area of 12 square kilometers, surrounded with fabulous beaches, the island has an ancient quay named Cong Yen, a member of ancient system of trading ports, Van Don from the 11th century; relic of ancient citadel under Mac dynasty and Nguyen dynasty.
 4. Quan Lai beach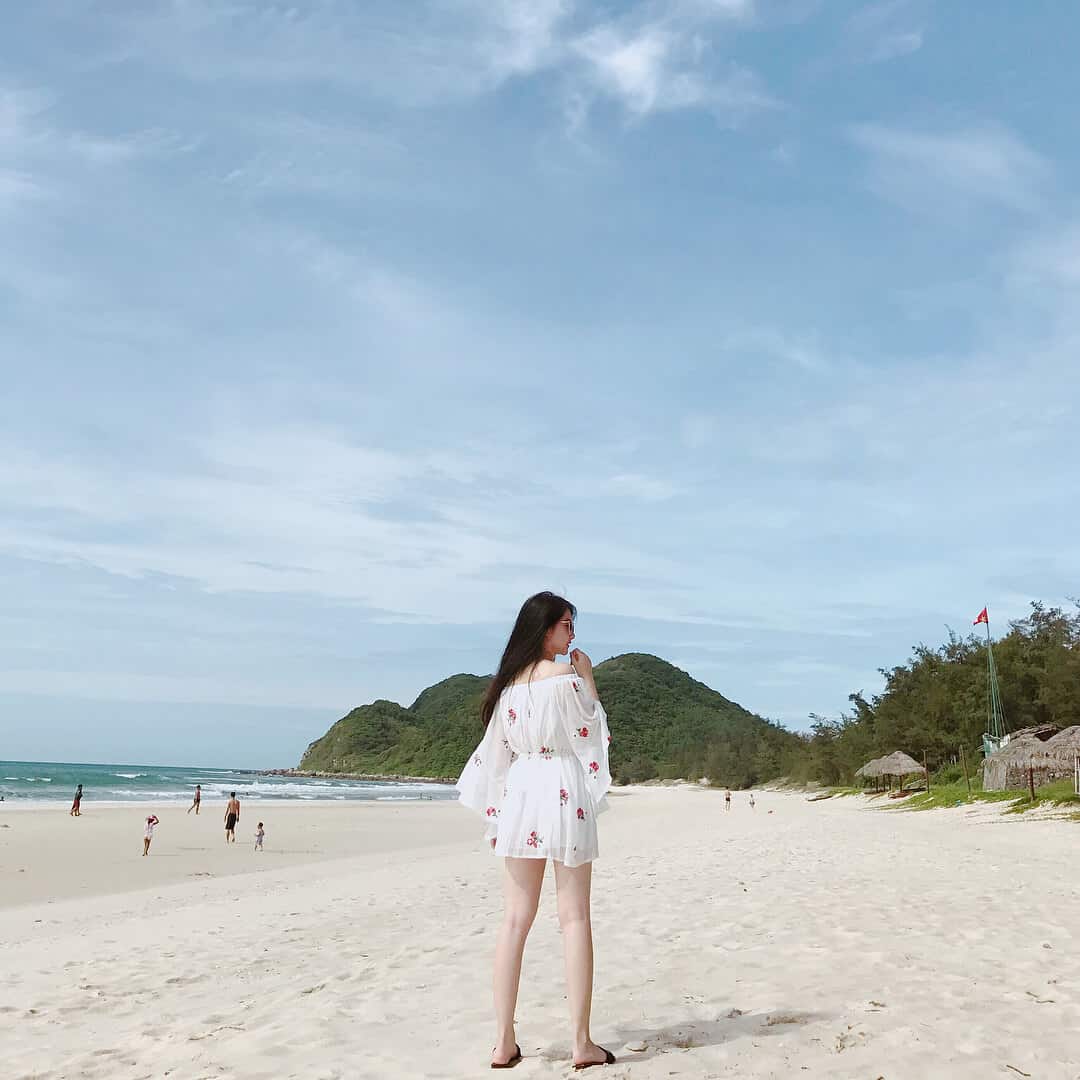 Inside Bai Tu Long Bay is Quan Lan Beach – a pristine alluring beach with the unpolluted ecosystem, great for a Vietnam beach break.
The beach stretching for plenty of kilometers with clean water and peaceful ambiance is actually a perfect place of beach lovers seeking an escape for their weekends.
Previously, Quan Lan used to be an intact and idyllic location, but after realizing its tourism potentials, the local authority allowed travel companies to have the system of hotels and hostels built here.
The most special thing is, those accommodations are hidden and fringed by green trees, creating a miraculous and fabulous perspective.
From the main road of the Quan Lan island to the beach is paved by red flat bricks, so it is easy to hit it.
 5. Minh Chau beach
Just 15km from Quan Lan Beach, Minh Chau is regarded as a beautiful and poetic beach, amazing for a Vietnam tour and holiday.
Minh Chau Beach in Quan Lan island enables you to free your mind with cool water, white sand, as well as elegantly beautiful seascapes, not to mention experience ideal outdoor activities, such as camping and diving to learn about sea creatures.
At night, it is certain that you will fail to resist the tantalizing aroma of grilled fresh seafood while letting yourself dip into the calm atmosphere of the sea.
6. Three Peaches beach
The local residents of Halong Bay now still tell the old story about the origination of Ba Trai Dao Islet.
Story has it that the youngest daughter of the God fell in love with a poor fisherman.
As she wanted him to be immortal to be with her forever, she stole three peaches in the heaven for him. The God noticed and was very angry.
He turned three peaches into three stone mountains on the sea. Therefore, the locals named the islet as "Ba Trai Dao" Islet (Three Peaches Islet).
7. Bai Chay beach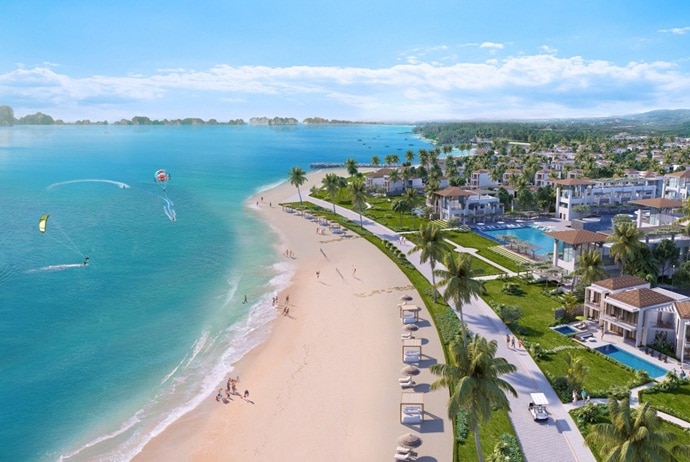 Bai Chay is an artificial beach, along Ha Long Bay. Its length is more than 500m and its width is 100m. This beach attracts a lot of tourists in the summer. The topography is a low hill running to the sea. That is suitable to develop resorts to relax and enjoy summer.
Enjoy your vacation!